Perhaps you went through the program and are an ODAT alumni; maybe you have a loved one that was empowered by this program or you simply believe in giving young people opportunities for growth. Giving is easy; it makes a huge difference, and the best part is you'll feel so good after you make a donation because you know you've helped impact a young person's life. We thank you for your investment!

Founded in 1997, One Day At a Time (ODAT) serves youth of east Contra Costa and San Joaquin counties through our school-linked, youth leadership development and mentor programs. In our Beyond Violence-hospital-linked program, ODAT serves youth and young adults in east Contra Costa. Our mission is providing youth and young adults with a supportive network of peers, opportunities for academic and personal growth, and exposure to positive transformative experiences. By enhancing education and leadership skills, providing guidance, and developing
trusting relationships, we empower our youth with the confidence and life skills to make better choices and lead positive lives. ODAT fulfills its mission as a fiscally sponsored project of Community Initiatives.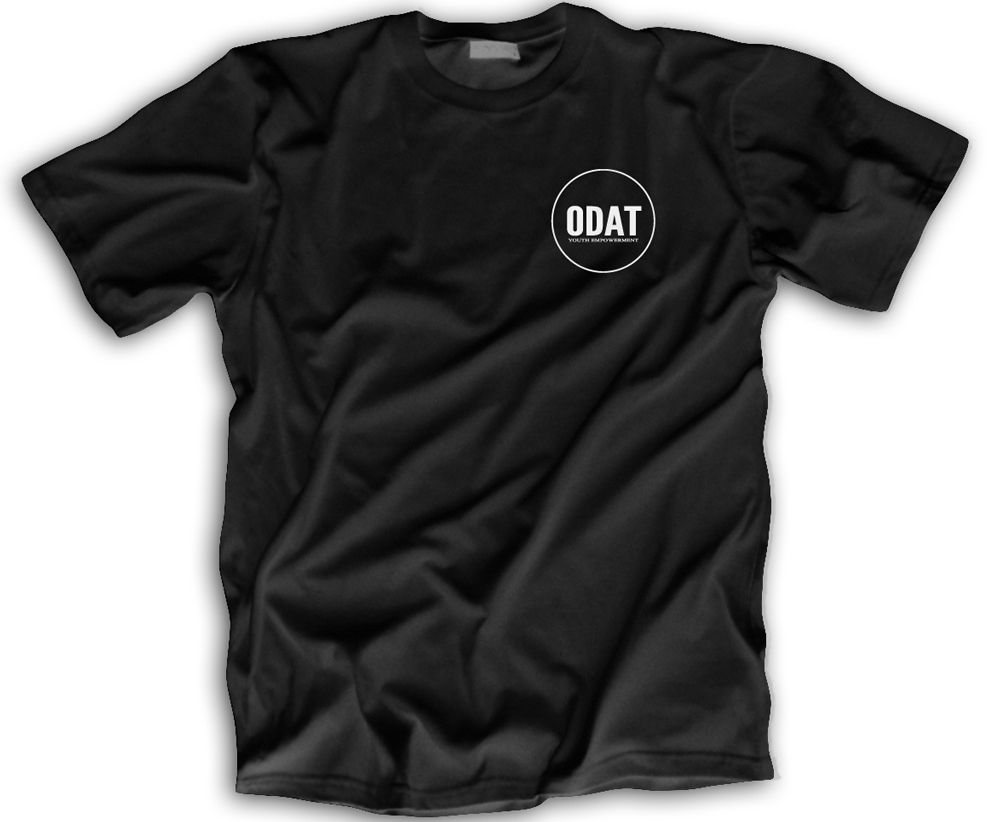 Front of Shirt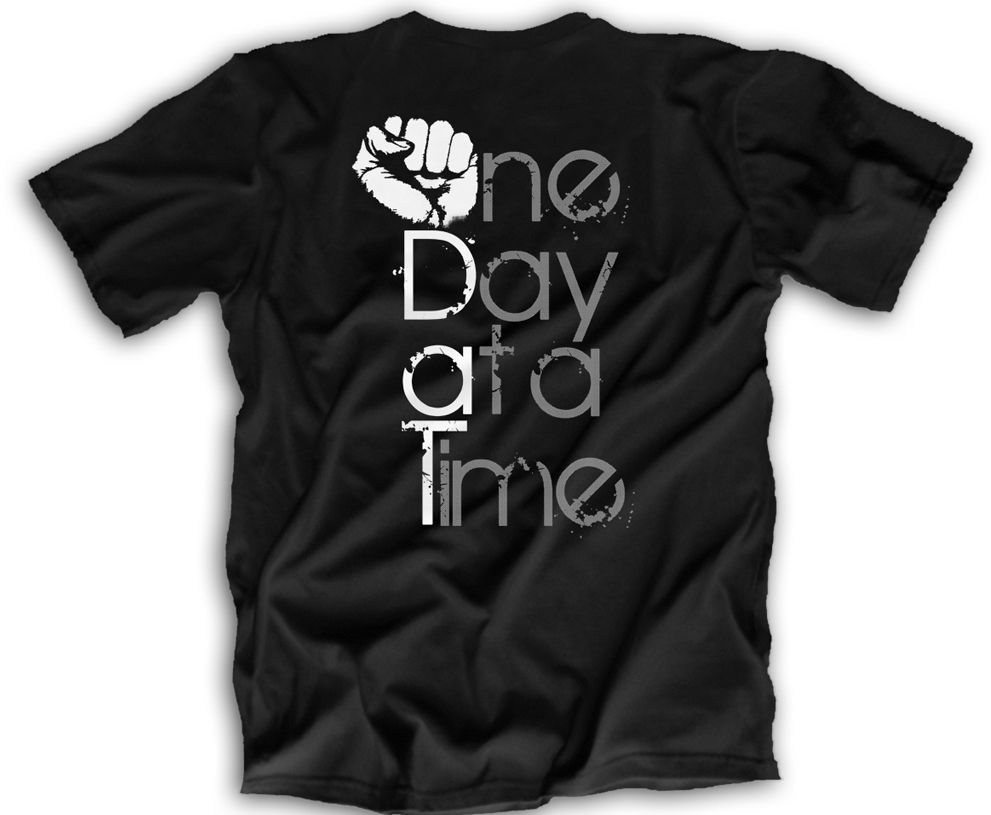 Back of Shirt
For a limited time and while supplies last, if you donate $25 or more to ODAT, you will receive this official One Day At a Time t-shirt. Once you make your donation, a staff member will contact you via the phone number you provided to ask for your shirt size. You will also receive a receipt for your tax purposes via e-mail and should receive your shirt within 1 to 2 weeks after making your donation.

Attention: Shirts are also available in white.
Donate via Credit Card or eCheck
Is my donation and credit card info secure?
Yes, the security and confidentiality of your information is our highest priority. We will not sell, trade or share your personal information with anyone else, nor send donor mailings on behalf of other organizations, and we will only share personal information if you have given us specific permission to do so.
Is my donation tax deductible?
Yes, we are a fiscally sponsored project of Community Initiatives, which is a public 501c3 organization recognized by the IRS. Your donation is tax-deductible to the fullest extent permissible by law.
How do I know that my donation was made successfully?
You will receive an emailed receipt immediately after your donation is submitted and your credit card is processed. Your donation will also show up on your bank or card statement within 1-3 business days.
Do I get a receipt?
Yes, a receipt is sent to your email inbox once your donation is processed. Please be sure to keep a copy of your receipt for tax purposes. If you select a recurring donation, you will be sent an individual receipt each period when your donation is processed.
Is my donation private?
We will not share or sell a donor's personal information with anyone else, nor send donor mailings on behalf of other organizations.